Pomelo contains potassium, a natural trace element essential for essential hypertension, and it is also one of the best therapeutic fruits for people suffering from cardiovascular and cerebrovascular diseases and kidney disease. Pomelo contains a lot of vitamin C, which lowers blood cholesterol. Pomelo is a fruit rich in vitamin C and carotene. It has the function of protecting the liver and promoting the regeneration of liver cells.With stomach, lungs, blood, bowel, convenience and other effects, can promote wound healing, septicemia, etc,have a good adjuvant effect. At the same time,pomelo can promote metabolism,which is weight loss products, loved by women. Except Fresh Pomelo ,we also supplied Fresh Ginger ,Air Dried Ginger, Fresh Garlic , Fresh Onion , Peeled Onion, Fresh Chestnut, Sweet Corn , Fresh Taro , Fresh Potato , Fresh Baby Mandarin, Fresh Red Grape, Fresh Ya Pear Chaotian Chili, Paprika Powder, Fresh Apple and so on.
| | |
| --- | --- |
| Type: Honey Pomelo | Style: Fresh |
| Size: 12-16cm | Grade: Class A |
| Package: Plastic film+mesh bag+carton | Place of origin: Fujian Province |
| Taste: Sweet | Color: Light yellow |
| Fresh season: August to September | Supplying time: August to February nexy year |
| Payment term: TT/LC/flexible payment terms | Crop: 2018 |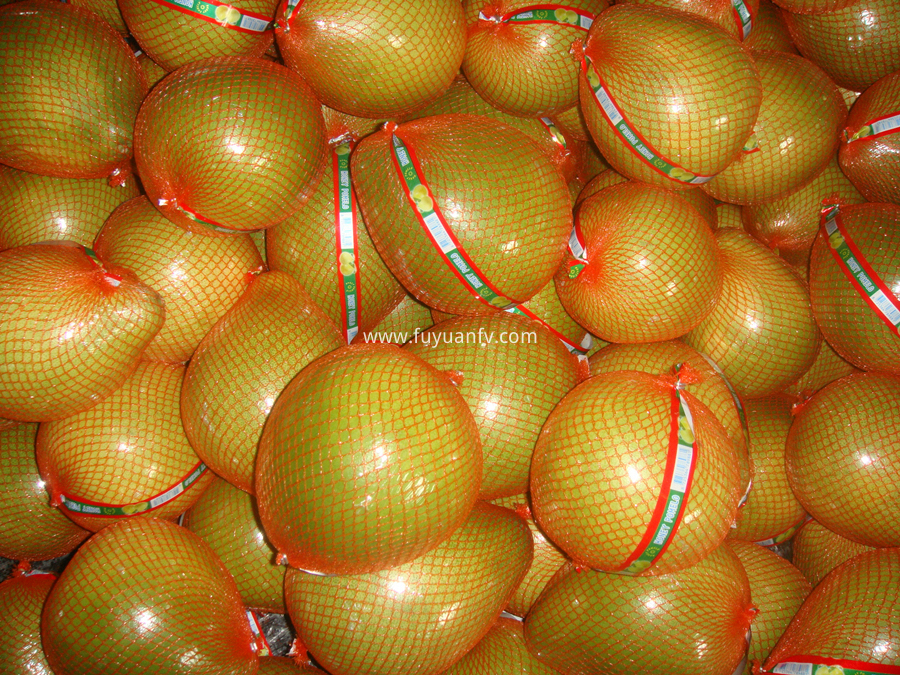 If you need about it,please feel free to contact me,which is contact information as below.